The 6 best podcasts that know how to tell a story
Proof there's more to podcasting than Joe Rogan.
Published

18 Apr 2022
Written by
Categories
Reading time

4 min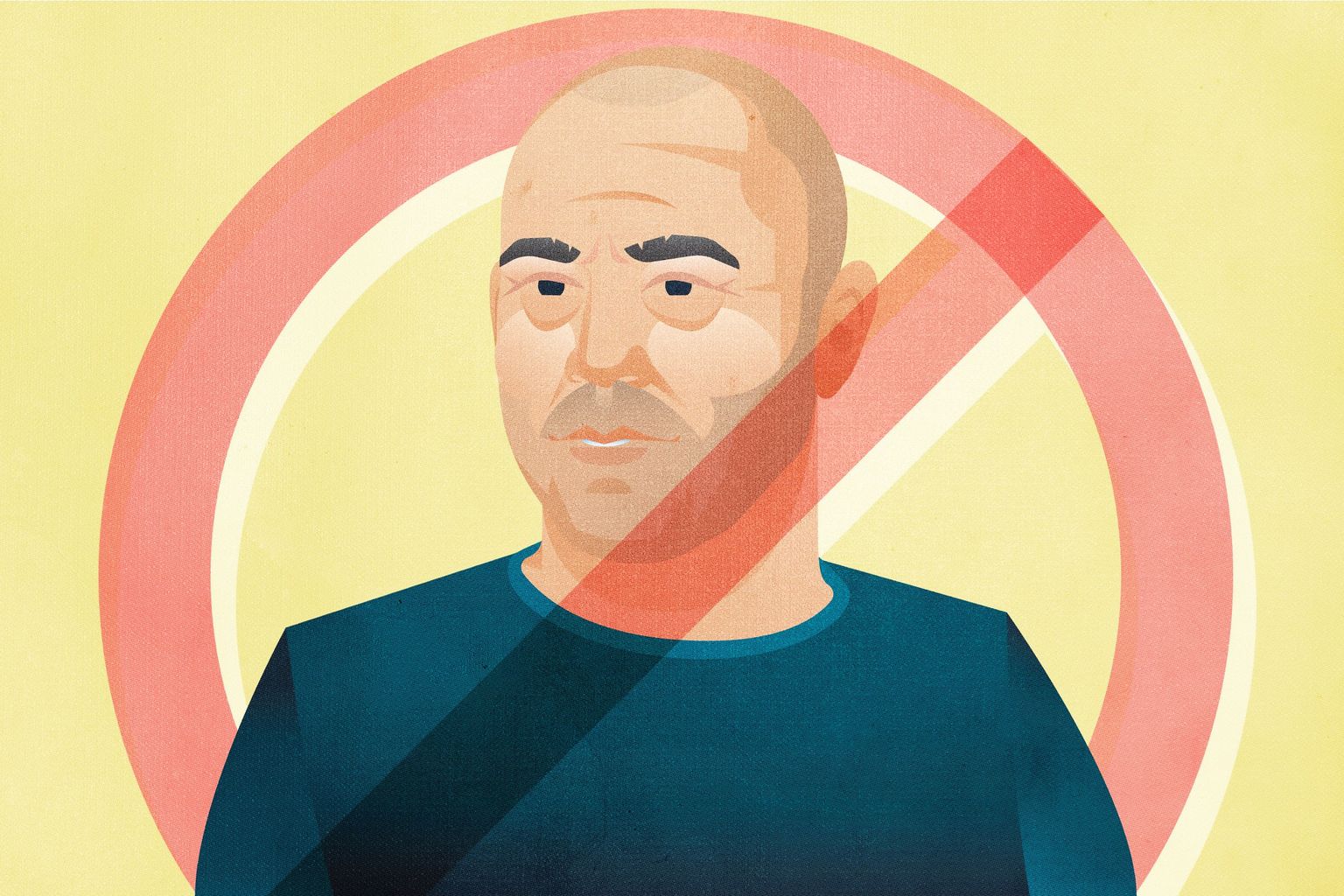 Podcasts! After a brief pandemic-based slump, the world is once again listening to them at an unprecedented rate. Sadly, much of that listening involves Joe Rogan, a UFC commentator who is somehow the world's most popular podcaster despite being quite bad at it. But even if Rogan wasn't a dangerous conspiracy theorist, his popularity would still be cause for concern—at least among listeners who want more from their podcasts than a couple of bros riffing with each other for hours on end.
It wasn't always this way. Back in the aughts, the most popular podcasts were often the ones that combined longform storytelling with the kinds of high-end production values usually reserved for TV or film. But something happened between the rise of Serial and the end of commute listening. Maybe home recording equipment got cheaper. Perhaps, in the absence of real socialisation, we sought out media that was more conversational in tone. Whatever the cause, carefully plotted narratives slowly gave way to unscripted chatter. And while we enjoy a well-constructed interview as much as anyone, we can't help but lament podcasting's slow, stamps-dot-com funded decline into AM radio for millennials.
Thankfully, storytelling in podcasting does still happen; you just have to search a little harder to find it. To that end, we asked our writers to recommend their favourite narrative-based podcasts. Each demonstrates the kind of effective storytelling worth draining your AirPods for, and restores our faith in a medium once heralded as narrative journalism's second coming. Please remember to rate, review and subscribe.
One of my favourite episodes of recent years is 'Kik' from Darknet Diaries, a podcast that plumbs the criminal underbelly of the internet. It's a great example of 'rabbit hole' storytelling: identifying a seemingly simple phenomenon that leads to a much weirder paper trail. Host Jack Rhysider tries to figure out why the once extremely popular messaging app Kik has become a nearly abandoned digital graveyard where child porn is openly traded. What he finds is a fascinating glimpse into how internet communities die—and a compelling tale about the evolution of Silicon Valley and the tech industry throughout the 2010s. A deeply engaging bit of under-the-radar reporting.
I recently listened to The Greatest Menace: Inside Australia's Gay Prison Experiment and I was hooked from the first episode. It's a masterclass in journalistic storytelling, balancing forensic investigative reporting with deeply personal lived experience, imbuing the story with a sense of humanity that is incredibly compelling. It revisits a dark period in Australia's past and uncovers some shocking truths about the way marginalised people were treated by political, medical and judicial systems that saw their very existence as an aberration. As a queer journalist, Abboud brings a unique perspective and empathy to the project and the men he meets along the way, lending his own personal experience without ever becoming the story. It was powerful, at times enraging and heart-breaking, but ultimately hopeful.
It's easy (for me) to disdain conspiracy theorists but Marianna Spring, the BBC's first disinformation and social media reporter, manages to display patience and empathy without endorsing their twisted worldview. Death by Conspiracy?, her first serial podcast, tells the story of Gary Matthews, who died of COVID-19 after denying that it was dangerous, and Charlie Parker, the juggling, unicycling doyen of Shrewsbury's conspiracy theorist community. Crisply told in 10 15–minute episodes, the podcast unfolds as a tragicomedy about the crank subculture of an ordinary English town, showing how a very familiar kind of countercultural eccentricity can foster life-threatening delusions. Eschewing the sub-NPR quizzical schtick that plagues so many narrative podcasts, Spring is a model of clarity and curiosity. She turns one man's needless death into a poignant synecdoche for a world poisoned by disinformation.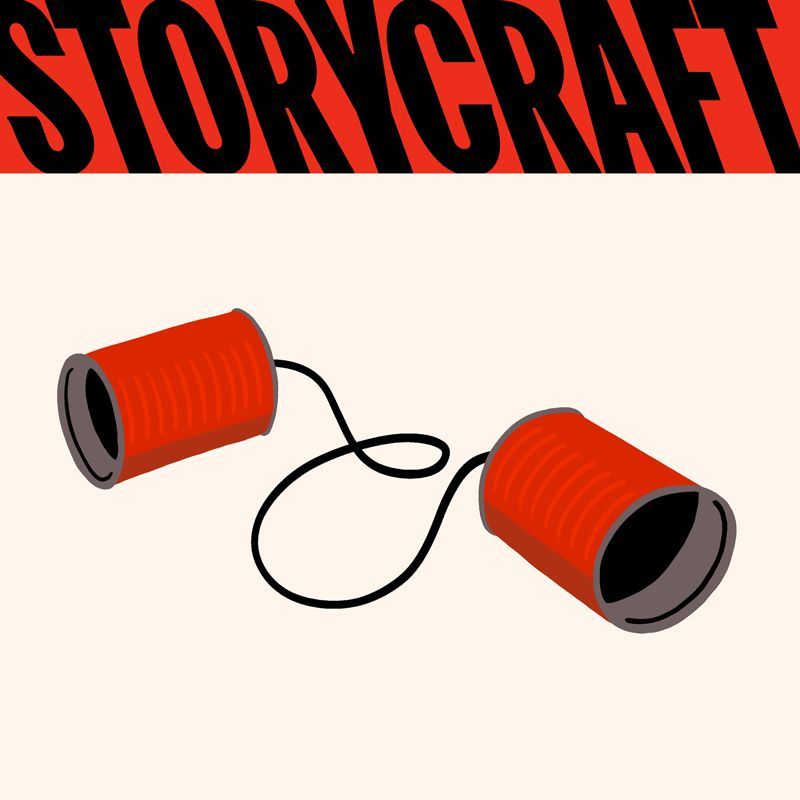 Listen to StoryCraft
A podcast about the art and science of stories, featuring some of the best storytellers in the business. Season one is out now.
Click here to learn more
Once Upon A Time… At Bennington College is a 14-episode podcast by journalist Lili Anolik about the lives, romances and emerging writing careers of American authors Donna Tartt, Bret Easton Ellis and Jonathan Lethem. Based on Anolik's 2019 Esquire feature, the podcast follows the decadent 1980s on the secluded Vermont campus of bohemian Bennington College, told through the voices of those who were there. It's witty, nostalgic and unashamedly sensational, anchored by Anolik's gossipy narration. While Ellis clearly loves reminiscing, the famously reclusive Tartt refused to participate… which only seems to antagonise Anolik into speculating more unflatteringly about her. I binge-listened to it, and got so obsessed I started a group chat to analyse it with other listeners. Essential for fans of American literature and aficionados of 'dark academia'.
I've struggled to listen to narrative podcasts lately, the result, I think, of the pandemic frying whatever attention span I once had. But when author Jon Ronson announced he was working on a new podcast, I decided to charge my AirPods. In Things Fell Apart, Ronson tells the origin story of today's culture wars, covering every hot-button topic from trans rights to QAnon over eight issue-specific episodes. If that sounds tiresome—who wants to listen to another explainer about cancel culture?—it isn't, mainly because Ronson is such a good storyteller. He uses the investigative reporting skills he honed writing books like The Men Who Stare at Goats to explain the starting points of the arguments currently dominating public discourse. It's a strange, often surprising journey. No mean feat for such well-covered terrain.
In my personal podcast listening hierarchy, the audio version of The Rachel Maddow Show is undoubtedly top of the tree. No one has chronicled the insanity of US politics over recent years better than the woman Stephen Colbert once described as America's greatest modern storyteller. But it's actually Bag Man, her 2018 podcast detailing the 45-year-old story of Richard Nixon's Vice-President, Spiro Agnew, that I'm going to put the spotlight on here. Agnew was populist, divisive and highly corrupt (sound familiar?), and his crimes included accepting envelopes stuffed with cash in his White House office. It's a fascinating story that has largely been obscured from history's gaze by the concurrent Watergate scandal. In Maddow's hands it's a wild ride, but one that I also found strangely comforting. No matter how batshit crazy things seem at the moment, you can always find historical examples of it being even worse.